Fins & Traction for kitesurfing
BWSURF Traction
If wax is not your thing or you're after a specially thick tail pad for a noseless board, we have the traction you need. Front, middle and tail pads in skinny or chubby to suit noseless or traditional kiteboarding shapes.
Kiteboard FINS
We have a selection of fins created specifically for kitesurfing. They're stiffer than a standard surfboard fin to withstand the rigours of kiting - from tacking upwind to carving powerful turns, our range has you covered.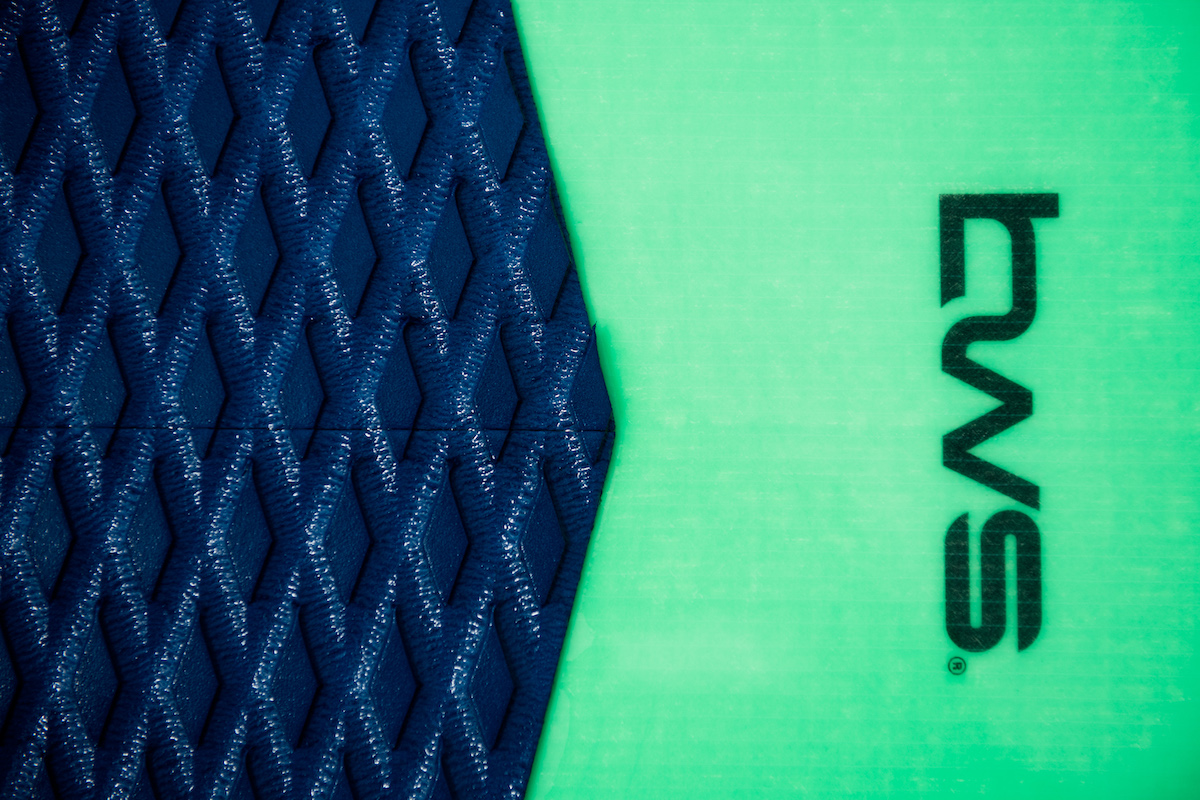 With legendary 3M backing and 5mm EVA on the top these pads aren't going anywhere. And neither are your feet.
Chubby pads for wide boards
Designed to suit our Stallion range and suitable for a number of other brands, the chubby pad selection comes in blue and yellow. Stand out from the crowd.
skinny pads for regular shapes
Ideal for the BW DHD and Drifter boards plus a range of boards from other brands, the skinny range comes in blue and yellow.
THE BEN WILSON SIGNATURE FCSII FIN
"I've been working with FCS for over 10 years now, and over the past two years we've been developing the world's first kite-specific fin. They're finally ready to go and I'm so proud to see them out there.
I predominantly ride a thruster setup because I feel it works best in the widest range of conditions; it's predictable and controlled. I still ride a quad in certain conditions, however I chose to work with FCS specifically on a thruster. If you're interested in getting yourself a quad as well, I recommend an FCSII carver quad rear set as an addition. These work perfectly with my fins and I actually got a lot of inspiration from the FCSII carver fin."
–Ben Wilson
STANDARD RESIN HONEYCOMB FINS
Available in Futures setup.
HONEYCOMB FINS
ALLROUND PERFORMANCE
Honeycomb fins have a lightweight hexagonal core which reduces the weight and maintains the flex properties. These fins are engineered with a medium flex pattern, making them stiffer but more flexible than fiberglass. These fins are great all around fins for any condition.
BALANCED CONSTRUCTION
The medium flex pattern of honeycomb fins makes this fin an all around performer. Honeycomb is the go to fin for all around surfing. These fins are designed to gain drive down the line, maintain hold in turns, or boost airs in all conditions.
Available in Futures setup
PREMIUM CARBON HONEYCOMB FINS
ALL-ROUND HIGH PERFORMANCE
These fins are made using a multi layered resin transfer molding process. The combination of the more stiff base created from the carbon and the progressive flex through the honeycomb tip, helps this fin to maintain drive and hold through the turn. Can be used in a wide range of conditions from beach breaks to point breaks. Recommended for all board types.
THE CORE MATTERS
The hexagonal foam core mat in these fins reduces the resin content, making the fin lighter while keeping the fin stiff where it counts. This gives these fins a medium flex pattern trough the tips with a stiff carbon base making them offer an incredible drive. These fins are suited for any type of condition, from onshore slops to firing point breaks.